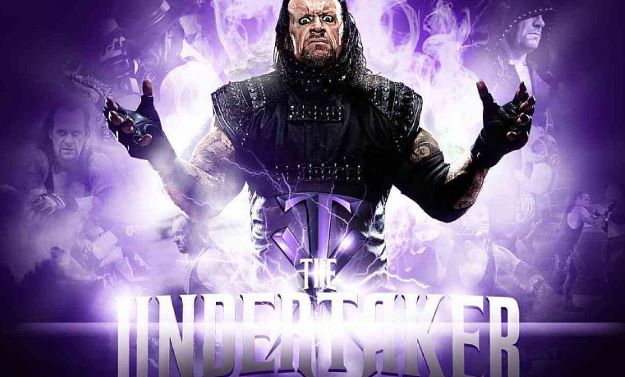 The Undertaker ya está en Arabia Saudí para el Greatest Royal Rumble
The Undertaker ya está en Arabia Saudí para el Greatest Royal Rumble. Sin duda alguna, una gran mayoría de los fans de la lucha libre, se llevaron una fuerte alegría, hace unas pocas semanas. Cuando se daba a conocer la presencia de Undertaker en el Greatest Royal Rumble. Evento especial de la WWE en Arabia Saudí, el próximo Viernes 27 de Abril. Evento, que Planeta Wrestling cubrirá en directo, a través de cobertura y las notas de los combates. Debido a la polémica suscitada de cara a las mujeres de la compañía, el luchador parece haber viajado en solitario. No hay constancia de que su mujer, Michelle McCool hay viajado con él.
El luchador se enfrentará en dicho evento a Rusev. En un casket Match, un combate que puede levantar pasiones. Será el primer combate "Oficial" de Undertaker en más de un año. Por supuesto, sí no tratamos el pequeño show, de Wrestlemania donde en 3-4 minutos como máximo venció a John Cena. Aunque sin duda alguna, la gran incógnita es ver como luce en el ring. Y ver cuánto tiempo puede aguantar en el show. ¿Estará en buena condición física? Son preguntas que el Viernes 27 podremos desvelar.
https://www.instagram.com/p/BiAOx24A-fp/?utm_source=ig_embed
Cartelera Greatest Royal Rumble
A continuación, os dejamos con los demás combates de la cartelera actualizada para el evento de The Greatest Royal Rumble: Cabe destacar que es la primera fecha de regreso para Samoa Joe. Del mismo modo, las entradas se pondrán a la venta el próximo 7 de Abril (se ha retrasado su salida).
Por el momento, sabemos que el premio, será un trofeo, habrá que esperar por ver sí WWE añade una oportunidad Mundial a un título. Con este nombre, se une a otras grandes leyendas de la empresa como The Undertaker, John Cena, Triple H, Chris Jericho o Kurt Angle entre otros.
Combate por el campeonato Universal de la WWE: Brock Lesnar vs Roman Reigns
Combate individual: Triple H vs John Cena
Ladder match por el campeonato Intercontinental: Seth Rollins vs Finn Bálor vs The Miz vs Samoa Joe vs Bobby Lashely.
Combate por el campeonato tag team de RAW: The Bar (Sheamus y Cesaro) vs Bray Wyatt & Matt Hardy
Combate por el campeonato tag team de SmackDown: The Bludgeon Brothers vs The Usos
Royal Rumble de 50 superestrellas: Braun Strowman, Daniel Bryan, Bray Wyatt y Big Show, Kofi Kingston, Xavier Woods, Big E. Baron Corbin, Apollo, Shelton Benjamin. Sin Cara, Elias, Chad Gable, Goldust, Titus O'Neil, Mojo Rawley y Dolph Ziggler y Kurt Angle, Chris Jericho. Mark Hery, Shane McMahon, Kevin Owens y Sami Zayn.
También el campeonato de la WWE, estará en juego en el evento.
Campeonato de los Estados Unidos: Jeff Hardy vs Jinder Mahal
 ¿Estás preparado para seguirlo en vivo con nosotros? Recuerda comentar está y otras noticias, con nuestro sistema de comentarios.