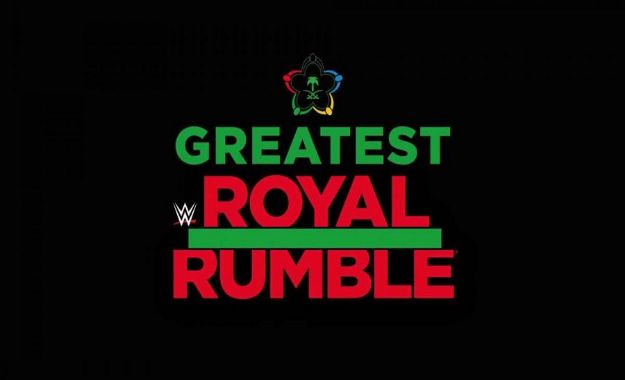 Se retrasa la fecha de venta de entradas para The Greatest Royal Rumble
WWE celebrará un gran evento especial el próximo 27 de Abril en Arabia Saudí. Para ello, ha planeado el mayor Royal Rumble de su Historia, donde habrá 50 hombres luchando por la victoria. A pesar de que queda menos de un mes para la celebración del evento, se retrasa la fecha de venta de entradas para The Greatest Royal Rumble. Dicha información ha sido dada a conocer por Dave Meltzer, periodista del Wrestling Observer Newsletter.
En un principio la fecha inicial para la salida de las entradas era el día de hoy (31 de Marzo). Sin embargo parece que WWE ha retrasado la fecha. Exactamente saldrán a la venta una semana más tarde, el próximo 7 de Abril. Un gran día antes de la celebración de Wrestlemania 34.
Según Meltzer, el motivo del retraso de las entradas aún se desconoce. Desde el momento de la salida a la venta, WWE tendrá 20 días para llenar un pabellón de 62.0000 espectadores. ¿Será capaz de conseguirlo?
Así está la cartelera para el gran evento de Arabia Saudí
A continuación, os dejamos con los demás combates de la cartelera actualizada para el evento de The Greatest Royal Rumble: Cabe destacar que es la primera fecha de regreso para Samoa Joe. 
Combate individual; Triple H vs John Cena
Ladder match por el campeonato Intercontinental: Seth Rollins vs Finn Bálor vs The Miz vs Samoa Joe
Combate por el campeonato tag team de RAW; The Hardy Boyz (Matt Hardy y Jeff Hardy) vs The Bar (Sheamus y Cesaro)
Royal Rumble de 50 superestrellas
Además, WWE ha declarado que los fans verán nombres como Roman Reigns, AJ Styles, Braun Strowman, The New Day, Randy Orton, Bray Wyatt, Shinsuke Nakamura, y muchos más, durante el evento de The Greatest Royal Rumble. Del mismo modo se rumorea, con la posibilidad de que grandes nombres como Daniel Bryan aparezcan. También podría conllevar el regreso de Chris Jericho. Y por otro lado, una aparición estelar de The Undertaker.
Cabe destacar que las mujeres no participarán en este evento.