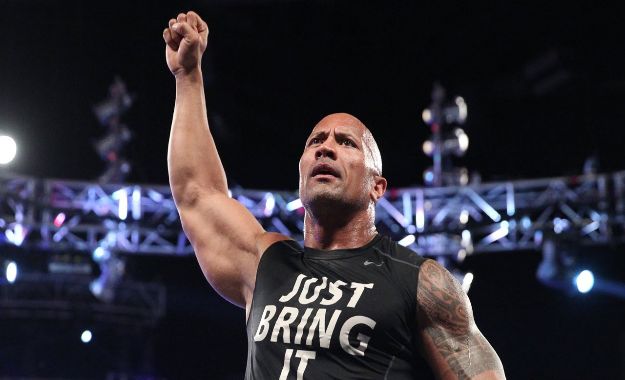 The Rock podría estar en RAW la próxima semana
The Rock no tiene mucho tiempo para ir a los eventos de la WWE como lo hizo hace años. Su ocupado compromiso con el calendario de Hollywood lo hace bastante difícil, pero podría estar pasando la próxima semana por el show de RAW.
Aunque podría ser raro que «The Great One» se quede en cualquier ciudad durante más de un par de días, The Rock anunció a través de su Instagram que se encuentra en Atlanta para un evento de Fighting With My Family.
Roman Reigns hará su regreso RAW la próxima semana también para algún tipo de actualización. El hecho de que The Rock esté cerca ya podría ser una razón suficiente para que él se quede, así que puede estar allí para lo que sea que tenga que decir su primo y co-estrella de su película Hobbs & Shaw.
Esto es muy interesante, pero podría llegar a ser nada. Nunca se sabe en WWE, pero esto suena especialmente cierto ya que las sorpresas podrían estar a la vuelta de cualquier esquina en el camino a WrestleMania.
Roman Reigns debutará en el cine junto a The Rock
La familia "Fast & Furious" de The Rock está creciendo en una persona mas, y un miembro de la familia está entrando en acción.
Rock anunció que nada más que Roman Reigns aparecerá en "Hobbs & Shaw", una escisión de la franquicia "Fast and Furious" centrada en las hazañas del agente del gobierno de The Great One, Luke Hobbs, un papel que originó en "Fast Five" de 2011. – y el criminal Deckard Shaw, interpretado por Jason Statham desde "Fast & Furious 6" de 2013
El ex campeón de la WWE anunció la participación de su primo a través de Instagram, lo que reveló que Reigns interpretará al hermano de Hobbs y también incluyó la primera foto de los dos juntos en la película.