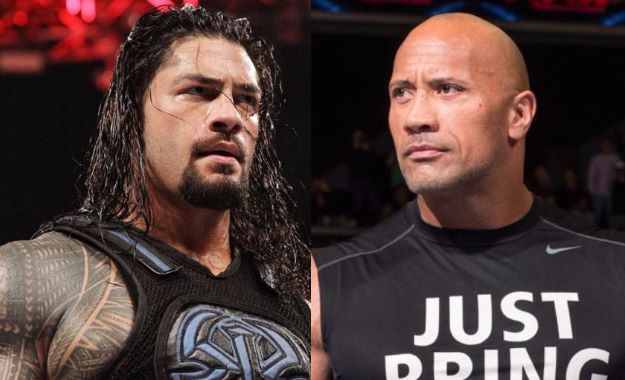 The Rock admira a Roman Reigns por su fuerza mental
A principios de semana os traíamos una de las informaciones más deseadas del momento, la actualización del estado de salud de Roman Reigns. Muy buenas noticias para el que fuera campeón universal ya que parece que sigue su batalla contra la leucemia pero no se deja intimidar.
Roman Reigns está grabando una película junto a The Rock: Fast & Furious Presents: Hobbs & Shaw, el film se estrenará el próximo 2 de Agosto. Esto era lo que escribía el propio The Rock sobre Roman Reigns en Twitter:
Proud of my cousin @WWERomanReigns' performance. Even more proud of his perseverance & strength as he takes one day at a time to recover from leukemia.
Good to be with him in the islands during this time. #HobbsAndShaw https://t.co/Cj3XITCBF8

— Dwayne Johnson (@TheRock) 27 de enero de 2019

 Orgulloso de la actuación de mi primo Roman Reigns. También de su fuerza y su perseverancia para luchar día a día contra la leucemia. Ha sido una alegría estar con el en as islas estos días.
Hace también unos días, Roman Reigns hablaba de la experiencia que era el grabar junto a The Rock. Lo hacía en su cuenta de Instagram con estas palabras:
¡Curándome en familia! No tengo palabras para agradecer a mi familia, amigos y, ahora a mi familia de FAST & FURIOUS, todo el apoyo que estoy recibiendo. El tiempo que he pasado con mi primo en esta maravillosa isla no tiene precio. Gracias a todos los que forman el equipo de HOBBS AND SHAW por permitirme formar parte de la franquicia. Me ha llegado todo vuestro apoyo y me dará fuerza para volver al ring. Pero hasta entonces solo pienso en las ganas que tengo de que llegue la premiere de esta película en verano. Nuestra cultura en este film se deja sentir.