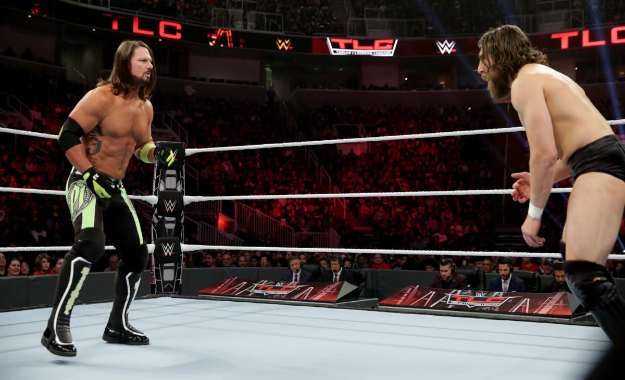 Planeta Wrestling, la web número uno sobre WWE en español, te cuenta los problemas en el ring durante el Styes vs Bryan del WWE Live Omaha, con una cuerda rota y os traemos el vídeo.
Problemas en el ring durante el Styes vs Bryan del WWE Live Omaha
Un evento en vivo de WWE SmackDown tuvo lugar en Omaha, Nebraska, esta noche, donde el Campeón de la WWE, Daniel Bryan, se enfrentó a AJ Styles. En algún momento durante el partido, la cuerda del medio se rompió, causando una breve interrupción en el combate.
Styles cogió el micrófono e hizo una promo rápida antes de que los dos volvieran a la lucha libre, sin la cuerda del medio.
«¡Agárrate ahora, parece que he comido demasiados deliciosos filetes de Omaha!» Bromeó Styles. «Pero Daniel, no sabrías nada sobre eso, ¿verdad? Está bien, no necesito esta cuerda intermedia para patearte el trasero».
Middle rope broke during the @AJStylesOrg Daniel Bryan match. #WWELive #WWEOMAHA pic.twitter.com/HgBOIWVfds

— Jake Wasikowski (@jakewasikowski) January 21, 2019
Bryan usaría la cuerda rota y golpearía a AJ Styles  una y otra vez con ella.
No middle rope and @AJStylesOrg is taking control. #WWEOmaha pic.twitter.com/tpCnfc7Ecw

— Bryant Haremza (@bharemza) January 21, 2019
AJ AND BRYAN BROKE THE RING SO BRYAN STARTED BEATING AJ WITH THE ROPES IM- @AJStylesOrg @WWEDanielBryan pic.twitter.com/BiKooNWM3K

— danielle♡ (@toosweetmox) January 21, 2019
Bryan defenderá su título contra Styles en el Royal Rumble en Chase Field en Phoenix, Arizona el 27 de enero.