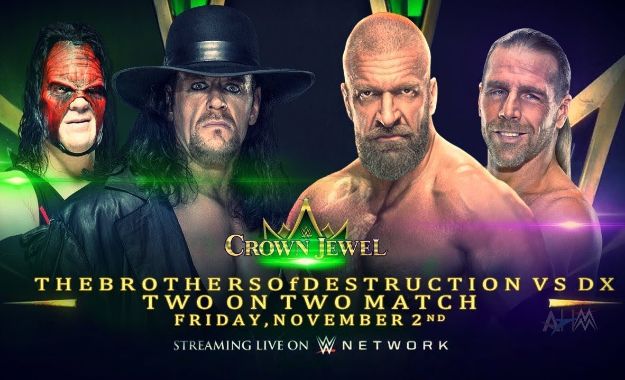 Kane no cancelara su participación en Crown Jewel por el momento, según su representante, Rob Link.
Kane no cancelara su participación en Crown Jewel.
Lo cierto es que el show que celebrara próximamente WWE en Arabia Saudí, Crown Jewel, les esta dando muchos dolores de cabeza, más de los deseados. Tras el supuesto asesinato del columnista del The Washington Post, Jamal Khashoggi, las relaciones entre el gobierno de Estados Unidos y Arabia Saudí se han visto tensadas. Tanto que la misma WWE ha visto forzada a lanzar un comunicado donde admitía dichas tensiones.
Kane, es más conocido como Glenn Jacobs en su puesto como alcalde del condado de Knox, Tennessee. Cuando el periódico local, Knox News se refirió a cual era el estado de Kane con el evento, su representante, Rob Link dijo lo siguiente:
 "El alcalde Jacobs no especulará con la desaparición del Sr. Khashoggi", dijo Link. "Sin embargo, él y su familia están en los pensamientos y oraciones del alcalde".
Por lo tanto Kane no planea cancelar su aparición en el evento. Cabe recordar que Kane pertenece al partido republicano, el cual se encuentra a favor de que se le abra una investigación al reino de Arabia Saudí.
Hoy también hemos conocido que WWE podría estar buscando un remplazo para el evento. Aunque aún quedan unas semanas para Crown Jewel, no parece que la situación se vaya a tranquilizar. Os estaremos informando de todo lo relacionado con el tema.
Cartelera actualizada de WWE Crown Jewel:
WWE Universal Championship – Triple Treat Match: Roman Reigns (Campeón) vs. Brock Lesnar vs. Braun Strowman
Campeonato de la WWE – AJ Styles (Campeón) contra Daniel Bryan
D-Generation X (Shawn Michaels y Triple H) contra Brothers of Destruction (The Undertaker y Kane)
Copa del Mundo: John Cena vs Kurt Angle vs Jeff Hardy vs Randy Orton vs participantes por anunciar.
WWE Crown Jewel se llevará a cabo el viernes 2 de noviembre en Arabia Saudita.