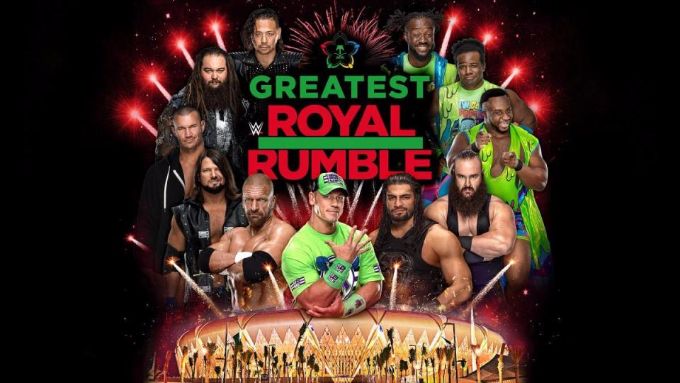 Ex campeón Mundial de la WWE regresará en Greatest Royal Rumble
Ex campeón Mundial de la WWE regresará en Greatest Royal Rumble. Y es que la cartelera del evento de Arabia está llevando un sinfín de nombres y leyendas de la WWE. A la presencia de Undertaker, Chris Jericho, Rey Mysterio, Bobby Lashley, Triple H, John Cena o Kurt Angle, se une otra gran leyenda, y WWE Hall Of Famer.
Según su cuenta de Instagram, Mark Henry, luchador en activo, ha sido añadido al WWE Hall Of Fame de este año 2018, será uno de los participantes en el Greatest Royal Rumble.
Cartelera provisional para el Show de Arabia Saudí
A continuación, os dejamos con los demás combates de la cartelera actualizada para el evento de The Greatest Royal Rumble: Cabe destacar que es la primera fecha de regreso para Samoa Joe. Del mismo modo, las entradas se pondrán a la venta el próximo 7 de Abril (se ha retrasado su salida).
Por el momento, sabemos que el premio, será un trofeo, habrá que esperar por ver sí WWE añade una oportunidad Mundial a un título. Con este nombre, se une a otras grandes leyendas de la empresa como The Undertaker, John Cena, Triple H, Chris Jericho o Kurt Angle entre otros.
Combate por el campeonato Universal de la WWE: Brock Lesnar vs Roman Reigns
Combate individual: Triple H vs John Cena
Ladder match por el campeonato Intercontinental: Seth Rollins vs Finn Bálor vs The Miz vs Samoa Joe vs Bobby Lashely.
Combate por el campeonato tag team de RAW: The Bar (Sheamus y Cesaro) vs Bray Wyatt & Matt Hardy
Combate por el campeonato tag team de SmackDown: The Bludgeon Brothers vs The Usos
Royal Rumble de 50 superestrellas: Braun Strowman, Daniel Bryan, Bray Wyatt y Big Show, Kofi Kingston, Xavier Woods, Big E, Baron Corbin, Apollo, Shelton Benjamin, Sin Cara, Elias, Chad Gable, Goldust, Titus O'Neil, Mojo Rawley y Dolph Ziggler y Kurt Angle, Chris Jericho.
También el campeonato de la WWE, estará en juego en el evento.
Campeonato de los Estados Unidos: Jeff Hardy vs Jinder Mahal