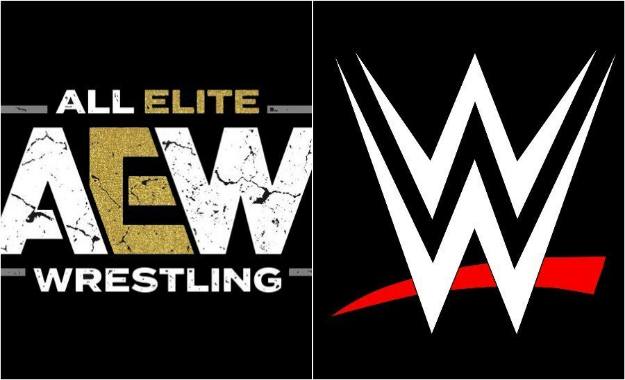 Planeta Wrestling, la web número uno sobre AEW y WWE en español, te cuenta que AEW responde a los cantos del público durante el main event de WWE RAW y os tremos el vídeo del momento.
AEW responde a los cantos del público durante el main event de WWE RAW
La edición posterior de WWE RAW tras WrestleMania 35  presentó un Winner Takes All main event entre el nuevo Campeón Universal de la WWE Seth Rollins y el nuevo Campeón de la WWE Kofi Kingston. Esto terminó con la interrupción de The Bar, lo que llevó a un final por parejas que vio a los campeones derrotar a Sheamus y Cesaro.
Algunos fans en internet  sintieron como fanáticos dentro del Barclays Center en Brooklyn  arruinaron partes del main event mientras cantaban por All Elite Wrestling. Los cantos de "AEW" continuaron durante una pausa comercial, como se escuchó en el vídeo de un fan de YouTube que se puede ver a continuación.
AEW aparentemente respondió a los cantos sucedidos en WWE RAW con el siguiente GIF de Cody Rhodes en su cuenta oficial de Twitter
— All Elite Wrestling (@AEWrestling) April 9, 2019
Combate entre Kofi Kingston vs Seth Rollins.
Cuando llevamos unos 5 minutos de combate, Cesaro y Sheamus atacan a los dos luchadores y se decreta el combate como doble DQ. Rollins y Kofi se recuperan y retan a The Bar a un combate en ese momento.
The Bar vs Kofi Kingston Seth Rollins
Combate donde Sheamus y The Bar llevarian el peso del mismo teniendo a punto el hacerse con la victoria pero no la coseguria porque Rollins e Kingston sacaban fuerzas de flaqueza para aguantar todo lo que le echaran. Finalmente, Seth Rollins sacaria fuezas de la nada y conquistaría la victoria tras un curb stomb. Asi acabó el programa de WWE RAW de esta semana
Será interesante ver si la audiencia de RAW se vio afectada por el main event de Kingston vs. Rollins, ya que se estableció anteriormente durante el segmento de apertura.