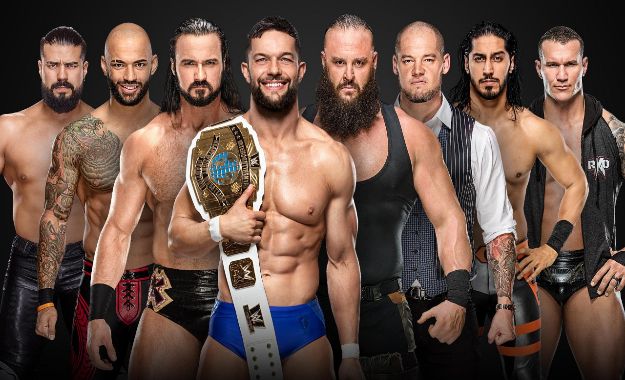 Ya se conocen los participantes del Money in the Bank masculino después de que fueran anunciados ayer por la noche durante la emisión de WWE SmackDown Live.
Ya se conocen los participantes del Money in the Bank masculino
Hay solo algunas certezas en la vida: la muerte, los impuestos y el caos completo durante un Money in the Bank Ladder Match.
El evento anual Money in the Bank, ha producido innumerables momentos inolvidables que han suscitado cantos ensordecedores de «¡Esto es increíble!» por parte del Universo WWE, y varias Superestrellas han conseguido una victoria en Money in the Bank Match y la han convertido en su primer Campeonato Mundial, convirtiéndolo en uno de los combates más emocionantes e importantes en el calendario de WWE.
Como es tradición, el ganador del encuentro caótico se ganará una opción al Campeonato Mundial garantizado en cualquier momento y en cualquier lugar durante el próximo año. Alexa Bliss presentó a los cuatro combatientes de Raw, Ricochet, Braun Strowman, Drew McIntyre y Baron Corbin, durante una edición especial de «A Moment of Bliss». The Lone Wolf y The Monster Among Men saben cómo es conquistar el campo en el cuerpo a cuerpo mortal, como Corbin ganó el combate en 2017 y Strowman se mantuvo firme en 2018.
La noche siguiente en SmackDown LIVE, se anunció que el campeón intercontinental Finn Bálor, Randy Orton y los prometedores Ali y Andrade representarán a la marca azul. De este grupo, The Viper se apoderó del codiciado contrato en 2013.
De los 8 participantes en el combate tenemos a tres de ellos que ya han logrado hacerse con el maletín, cosa que les podría hacer más temibles, ya que saben lo que es tenerse que enfrentar a un combate de estas características.
¿Qué Superstar sufrirá un dolor increíble, superará a los otros siete competidores, elegirá el momento perfecto para golpear y tirar del maletín?