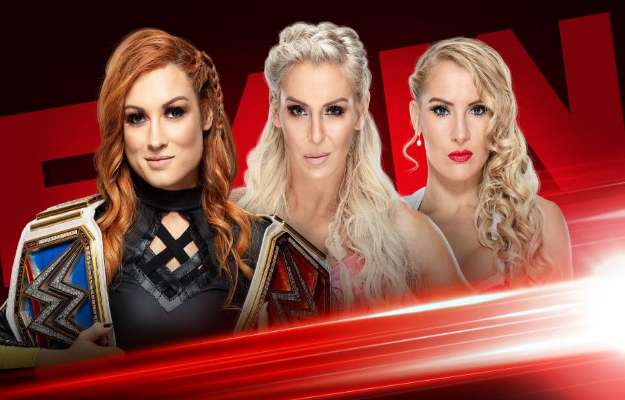 WWE RAW de 13 de mayo, os contamos todas las claves del programa en esta previa. Charlotte Flair se incorporará a RAW desde SmackDown LIVE gracias a la «Wild Card Rule». Lacey Evans se unirá a Charlotte y a la campeona femenina de Raw y SmackDown Becky Lynch en un contrato doble para la firma de WWE Money in the Bank. ¿Se sostendrá Becky Two Belts contra The Queen y The Sassy Southern Belle mientras la marca roja recorre Londres? Roman Reigns regresa a RAW para «Miz TV», Braun Strowman se enfrenta a Drew McIntyre, su compañero de Money in the Bank Ladder Match, y mucho más. En Planeta Wrestling, la única web número uno sobre WWE en español, os lo contamos todo.
WWE RAW de 13 de mayo, os contamos todas las claves del programa en esta previa
Roman Reigns regresa para "Miz TV"
El pasado lunes por la noche, The Miz consiguió un pedazo de Shane McMahon antes de su Steel Cage Match en WWE Money in the Bank, interrumpiendo a Shane-O-Mac y la derrota de Roman Reigns de Elias en el proceso. Mientras el A-Lister perseguía a Shane a una limusina que lo esperaba, The Big Dog se quedó solo frente a The Living Truth y su oponente, Drew McIntyre, quien continuó la brutalidad en el ring.
Mientras Reigns pretende silenciar a Elias en WWE Money in the Bank, Miz espera poder ser encerrado dentro del acero con el irrespetuoso «Best in the World». Ambos tendrán mucho que decir cuando Reigns llegue desde SmackDown LIVE a través de «Wild Card Rule» para que aparezca en Miz TV.
Fatal 4-Way Match femenino para el momento del «money»
Las cuatro Superestrellas de Raw que participan en el Ladder Money de Women´s Bank en el Bank Ladder Match buscarán una victoria monumental en Londres cuando Natalya, Naomi, Dana Brooke y Alexa Bliss se enfrenten en un Fatal 4-Way Match.
¿Quién se mantendrá firme cuando una oportunidad de campeonato garantizada cuelgue, literalmente, del resto de WWE Money in the Bank?
Ricochet toma vuelo contra Baron Corbin

Ricochet continúa redefiniendo el combate aéreo, pero antes de que él pelee con Baron Corbin y otras seis Superestrellas en el Money in the Ladder Match maculino, se lanzará a la acción contra The Lone Wolf en la acción individual en RAW.
¿Puede el arsenal que desafía la gravedad de Ricochet propulsarlo a una victoria clave en RAW antes de WWE Money in the Bank?
Braun Strowman se encierra con Drew McIntyre
Una semana después de que Braun Strowman arrojara sorprendentemente a Sami Zayn en un basurero, el Monster Among Men irrumpe con el igualmente imponente Drew McIntyre, que también se enfrentará a Strowman en Money in the Bank.
Estas dos superestrellas han sido enemigos y aliados en el pasado.
Seth Rollins y AJ Styles se preparan para la colisión de un título monumental
Mr. McMahon sabía lo que estaba haciendo cuando le ordenó al Campeón Universal Seth Rollins que formara un equipo con su retador en WWE Money in the Bank AJ Styles en un improvisado combate por equipos el pasado lunes por la noche en RAW. Cuando las tensiones se desbordaron, seguramente para el deleite de Chairman, Styles golpeó a Rollins con un antebrazo fenomenal aparentemente accidental que dejó a The Beastslayer vulnerable, lo que selló la victoria para sus oponentes, Baron Corbin y Bobby Lashley.
¿Qué está pasando por las mentes de estas superestrellas después de esa confrontación acalorada?
Rambling Rabbit no divaga más
«Firefly Fun House» se volvió aún más inquietante de lo normal la semana pasada, cuando Mercy the Buzzard hizo una comida con Rambling Rabbit y Bray Wyatt haciendo un picnic con media docena de niños malhumorados.
Algo está claramente mal en la Fun House. ¿Qué nos espera allí la próxima vez?