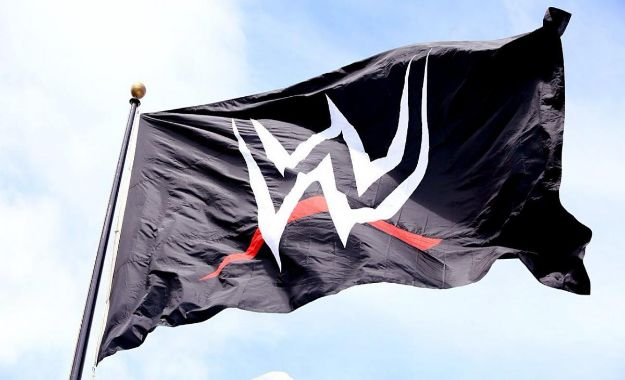 WWE Live Event/ A continuación, en Planeta Wrestling, la web número uno sobre WWE en castellano, podéis consultar los resultados de eventos en vivo de WWE del show de ayer tarde que se celebró en Ciudad del Cabo, Sudáfrica:
* El espectáculo se inauguró con un homenaje de diez campanadas por el miembro del Salón de la Fama WWE Bruno Sammartino, recientemente fallecido.
Bruno Sammartino gets a ten-bell salute at WWE Live in Cape Town https://t.co/be1pI01rLZ pic.twitter.com/64QyhpyZCt

— Cageside Seats (@cagesideseats) April 18, 2018
* Matt Hardy y Bray Wyatt derrotaron a The Bar y a Luke Gallows y Karl Anderson en una Triple amenaza
* El WWE Cruiserweight Champion Cedric Alexander retuvo a Drew Gulak
WARNING: @CedricAlexander incoming! @WWE Live has got the Cape Town crowd exhilarated! Tickets at https://t.co/3HiA9LJYyO pic.twitter.com/3vn4cBua1e

— BIG Concerts (@BigConcerts) April 18, 2018
* Bayley derrotó a Sasha Banks
https://twitter.com/atl_mm/status/986838249158201344
* El Campeón Intercontinental de WWE Seth Rollins, retuvo a Finn Balor
Photo from Seth's WWE Facebook page

Cape Town, the "Burn It Down" was on point.#SethRollins #GrandSlamRollins #WWECapeTown pic.twitter.com/Om1NoA8zSd

— Seth Rollins Fans (@SethRollinsFans) April 19, 2018
* Apollo y Titus O'Neil derrotaron a Bo Dallas y Curtis Axel
* La Campeona Femenina de RAW Nia Jax retuvo ante Sonya Deville
* Roman Reigns derrotó a Braun Strowman y Elias en un combate Triple Threat No DQ. Reigns atravesó una mesa con Braun he hizo un spear sobre Elias para conseguir el pin.
Got to see @WWERomanReigns dream come true!!! He was amazing #CapeTown @wwe #WWECapeTown pic.twitter.com/Svk6rMhkDv

— Chantelle Rae (@ChanieRae54) April 18, 2018
I liked a @YouTube video https://t.co/S2xTgeIcP3 Roman Vs Braun Vs Elias ! WWE Live Capetown 4/18/2018 Highlights ! WWE Live Event 18

— Naresh Kumar (@YMCMBRAR) April 19, 2018
WWE Y WRESTLING EN ESPAÑOL
Toda la Lucha Libre en Planeta Wrestling
Planeta Wrestling es la web referencia de la LUCHA LIBRE y el WRESTLING en español. Además, ha sido la única web española acreditada oficialmente por WWE como medio de comunicación internacional para cubrir toda la WrestleMania Week, incluyendo Takeover y WrestleMania 34.
Con más de 100.000 seguidores en nuestras Redes Sociales esta web es el lugar ideal donde enterarte de toda la WWE en español, información sobre sus luchadoras y luchadores WWE que también disponen de sección propia, de todas las noticias WWE, de RAW, SmackDown Live, NXT y sobre cada uno de los PPVs WWE.
Por supuesto cubrimos la mejor LUCHA LIBRE mexicana, desde ya la WWE Latina, y el Puroresu también tiene su espacio en la web del WRESTLING en español, actualizada minuto a minuto para brindaros lo mejor ¡lo intentamos!
Además, en nuestro canal de Youtube os ofrecemos grandes entrevistas y vídeos con las últimas noticias.
¡Gracias por acompañarnos amigos y recordar que estaremos cubriendo en directo el próximo evento de WWE, The Greatest Royal Rumble este 27 de Abril desde Arabia Saudita. Conecta con nosotros para no perder detalle de todo lo que va a suceder en este nuevo show!