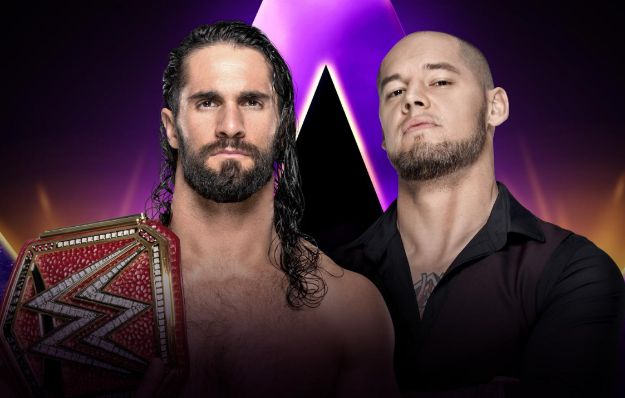 Seth Rollins vs Baron Corbin por el título Universal en WWE Super ShowDown. Tras lo acontecido ayer en WWE RAW ya tenemos retador al título.
Seth Rollins vs Baron Corbin por el título Universal en WWE Super ShowDown
En WWE Super ShowDown, Seth Rollins enfrentará a Baron Corbin en un combate por el Campeonato Universal como parte de un evento que será equivalente o superior a WrestleMania.
Con la incertidumbre aún de cuándo Brock Lesnar cobrará su codiciado contrato de Money in the Bank en Rollins, Corbin sobrevivió a Braun Strowman, The Miz y Bobby Lashley en un Fatal 4-Way Match para ganar el derecho de desafiar a The Architect en Jeddah.
Rollins ha estado on fire últimamente, y recientemente conquistó a The Beast en WrestleMania y al Phenomenal AJ Styles en WWE Money in the Bank. El lobo solitario no debe tomarse a la ligera como un retador al trono de Rollins. La ambiciosa superestrella es un verdadero oportunista en todos los sentidos de la palabra, se presenta como un ex campeón de los Estados Unidos y tiene victorias en el Andre the Giant Battle Royal en The Grandest Stage of Them All y en el Money Men's en el Bank Ladder Match. Sin lugar a dudas, Corbin es tan astuto como capaz y no se detendrá para reclamar el título universal de Rollins.
La Autoridad Deportiva General de Arabia Saudí presentará el Super ShowDown de WWE el próximo viernes 7 de junio desde el Estadio de la Ciudad Deportiva King Abdullah en Jeddah.
Ahora mismo tenemos 7 combates comfirmados en la cartelera y aún quedan algunos más por anunciar ya que por ejemplo se dijo que Brock Lesnar estará en el evento pero aún no se ha anunciado combate ninguno para The Beast of the Bank. Planeta Wrestling te contará todo lo que pase en WWE Super ShowDown.