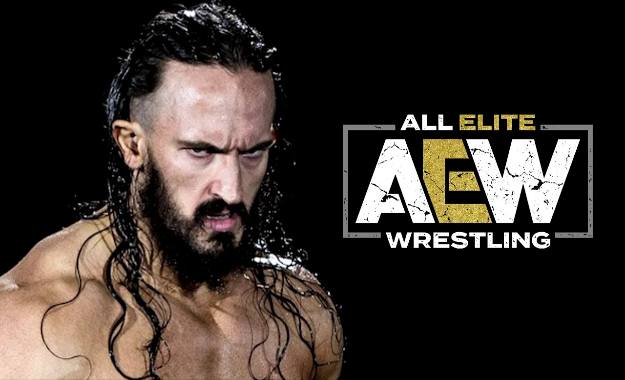 ¿Podría Pac estar en All Out? El luchador inglés podría hacer su debut en la empresa de Tony Khan el próximo sábado 31 de agosto en All Out.
¿Podría Pac estar en All Out?
En el período previo al evento ALL OUT de All Elite Wrestling, la ex superestrella de WWE PAC (antes conocida como Neville) perdió su primer combate en casi dos años, ya que recientemente fue derrotado por Ben-K por el Campeonato Open the Dream Gate.
Cuando PAC se retiró de dos eventos consecutivos de AEW, los fanáticos inicialmente pensaron que su carrera en All Elite Wrestling había terminado antes de que empezara. Sin embargo, en una entrevista reciente con Chris Van Vliet, The Young Bucks afirmaron que ciertamente les encantaría trabajar con PAC en AEW y que esperaban que las cosas funcionaran entre las dos partes.
Como ya os anunciamos en su momento, Pac, tuvo que renunciar a sus luchar tanto en el primer evento de la empresa, Double Or Nothing, como al show que se llevo a cabo el pasado mes de junio, Fyter Fest por sus compromisos con Dragon Gate.
En el recientemente concluido Kobe World Pro-Wrestling Festival, PAC perdió su Campeonato Open the Dream Gate ante Ben-K en un combate de ida y vuelta en el que los compañeros de RED de The Bastard también habían interferido, pero no podían ayudarlo a mantener el título a la estrella.
Habiendo ganado el título en diciembre por parte de Masato Yoshino, el reinado de PAC llegó a su fin a los 229 días. Con esta derrota, tal vez podríamos finalmente presenciar a The Bastard hacer su debut para AEW.
AEW: ALL OUT se lleva a cabo el 31 de agosto, donde el oponente inicial de AEW, Adam Hangman Page se enfrentará a Chris Jericho para coronar al primer Campeón del Mundo AEW. ¿Estará PAC en el evento?