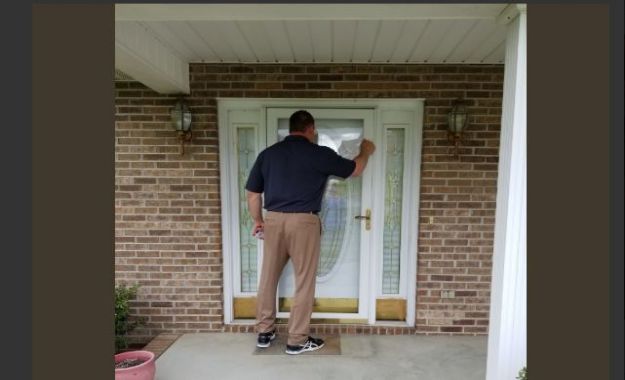 Kane a un paso de retirarse de la acción sobre el ring/ Hoy es un gran día para el veterano de la WWE "Kane" Glenn Jacobs, ya que al parecer, tiene todos los números para ser elegido como alcalde del condado de Knox enTennessee. Planeta Wrestling, la web número uno sobre WWE en castellano, te lo cuenta.
Kane a un paso de retirarse de la acción sobre el ring de WWE
Según los informes, Kane estuvo en el backstage de WWE RAW de la pasada noche en Montreal, pero aún no se sabe cuándo podría volver a los programas de televisión de WWE. Originalmente fue anunciado para el evento Greatest Royal Rumble del viernes pasado en Arabia Saudí, pero fue retirado varias semanas antes del espectáculo. Kane participó en el Andre the Giant Memorial Battle Royal en WWE WrestleMania 34 y apareció brevemente en un programa de WWE RAW durante la temporada de WrestleMania para ayudar en la storyline de John Cena vs. The Undertaker. Se peleó con Braun Strowman y contra el WWE Universal Champion a finales de 2017 y principios de 2018, pero ha tenido pocas apariciones este año. Es de esperar que si finalmente hoy "Kane" sale elegido como alcalde, se tomará unas vacaciones importantes de su vida activa como luchador y es probable que se retire de la acción sobre el ring, ya que la vida política requiere de todo el tiempo disponible, y ser luchador de WWE, aún a tiempo parcial, es prácticamente incompatible con esto.
A continuación se muestran los comentarios recientes de algunas WWE Superstars en apoyo de la campaña de Kane junto con fotos recientes de The Big Red Monster en la campaña política por la alcaldía. Arriba está el video reciente de JBL entrevistando a Kane en Fox Business sobre postularse para alcalde.
https://twitter.com/Goldust/status/990976055233138693
Good luck to my friend @KaneWWE @GlennJacobsTN tomorrow. If you are in Knox County go and vote tomorrow May 1st for Glenn. Good things are in store for Knox County. #JacobsforMayor #TogetherWeWin

— Charles Robinson (@WWERobinson) April 30, 2018
Tomorrow is the BIG DAY FOR @GlennJacobsTN In the Mayoral Race in #KnoxCounty Please get out and Vote for a Man who is not only A Great @WWE Legend, but A Man Of CHARACTER and INTEGRITY which will Never get Old to me!! Go Vote #JacobsForMayor #TogetherWeWin pic.twitter.com/keQ8Wbt4km

— Titus O'Neil (@TitusONeilWWE) April 30, 2018
Tomorrow Is The Big Day For My Good Friend Glenn Jacobs! He Is Running For Mayor Of Knoxville So Go Out And Vote For Him Tomorrow! He Is A Very Respected Man Who Will Do Great Things For The City Of Knoxville! #knoxcounty #jacobsformayor #togetherwewin @GlennJacobsTN pic.twitter.com/kzcnsl4mX0

— Ric Flair® (@RicFlairNatrBoy) April 30, 2018
Tomorrow is the day!!! Election Day! I'm supporting my good friend @GlennJacobsTN for #KnoxCountyMayor#JacobsForMayor  #TogetherWeWin

Never met a nicer guy with such good values. 🙌 pic.twitter.com/k9BzrQ5yq1

— Nattie (@NatbyNature) April 30, 2018
Making a final push knocking on doors before election day. Say hello to us in West Knoxville. pic.twitter.com/yKunbyiJXC

— Glenn Jacobs (@GlennJacobsTN) April 28, 2018
Meeting some of the great folks coming to vote at Austin East High School!#TogetherWeWin pic.twitter.com/krcRkURTbo

— Glenn Jacobs (@GlennJacobsTN) May 1, 2018
Desde Planeta Wrestling deseamos a Kane toda la suerte del mundo en esta nueva etapa profesional.