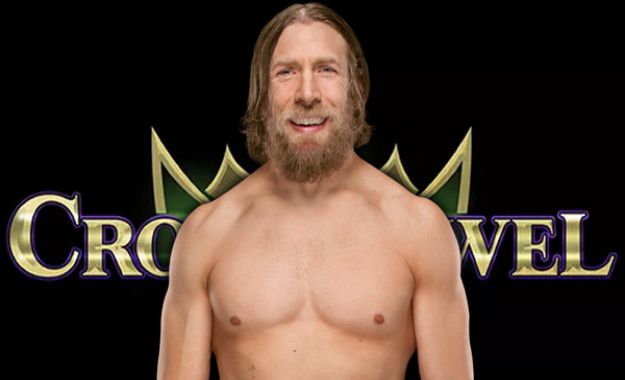 Daniel Bryan no viaja a Arabia Saudí con el roster de WWE
PWInsider informa que las fuentes han confirmado que no estará en el programa del viernes. WWE aún no lo ha sacado del programa, pero las fuentes confirmaron antes que Bryan dejó en claro que estaba en contra de trabajar en el programa y que no viajaría al evento.
WWE comenzó a trabajar en planes alternativos la semana pasada. Un plan que WWE tenía en mente era no enviar AJ Styles a Arabia Saudita y, en cambio, Bryan se enfrentaría a Styles dentro del WWE Performance Center en Orlando, Florida, con el combate transmitido como parte de la transmisión de Crown Jewel. Esta idea fue finalmente rechazada.
Se anuncia que Bryan se enfrentará con Styles en las grabaciones de SmackDown Live de esta noche, por lo que la compañía tiene varias opciones por delante. WWE posiblemente podría hacer un ángulo en el que Bryan se retire del combate y haga que AJ Styles enfrenten a alguien más. Otro plan posible es que podrían grabar el combate esta noche e insertarlo en la transmisión del Show Crown Jewel.
Queda por verse con lo que realmente va con WWE pero lo mantendremos actualizado si recibimos más detalles.
Cartelera Actualizada de Crown Jewel
DX (Triple H y Shawn Michaels) vs Brothers of Destructions (Kane y athe Undertaker)
Universal Championship Vacante: Braun Strowman vs Brock Lesnar
Smackdown Tag Team Championship: The Bar (c) con Big Show vs The New Day (Kofi Kingston, Xavier Woods y Big E)
Copa del mundo de WWE. Primera ronda:
Seth Rollins vs Bobby Lashley
Dolph Ziggler vs Kurt Angle
Randy Orton vs Rey Mysterio
The Miz vs Jeff Hardy
También se celebrará la semifinal y la final del torneo en el show.