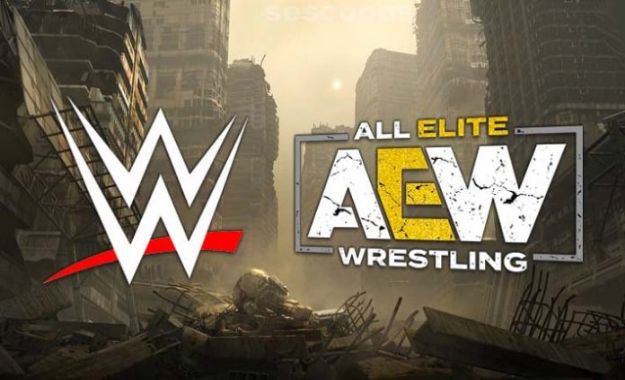 AEW quiere llevarse a las superestrellas de WWE tal y como se recoge en diferentes informes surgidos de medios especializados. Según se informa, AEW ha hecho una oferta excepcional a una TopStar de WWE. Planeta Wrestling, la web número uno sobre WWE y wrestling en español, te lo cuenta.
AEW quiere llevarse a las superestrellas de WWE
A medida que All Elite Wrestling se prepara para su Double or Nothing Ticket Announcement Party el 7 de febrero en Las Vegas, la formación de la nueva promoción ya ha abierto las posibilidades de contratar a las estrellas de otras promociones importantes, y por supuesto, WWE es una de las primeras opciones.
Con Chris Jericho ya contratado, se espera que Kenny Omega sea el siguiente, y con un posible acuerdo de televisión que, según se ha informado, es el mejor acuerdo que cualquier promoción de wrestling (sin ser WWE) habrá conseguido desde los días de la WCW, era solo una cuestión de tiempo antes de que las ofertas irrenunciables comenzaran a hacer su aparición con el ojo puesto en las superestrellas de la WWE.
Los informes son de confianza…
De acuerdo con @WrestleVotes, AEW ha hecho una oferta inmejorable a una actual superestrella de la WWE. Una oferta que es demasiado buena para rechazarla. En los comentarios, la gente preguntó quién era, pero la cuenta dijo que no revelarían el nombre hasta que la oferta fuera aceptada o rechazada.
Seems like the first real shot has been fired… source says AEW has made an "outstanding" offer to a current, big time WWE superstar. An offer that is almost too good to turn down. Things are really about to get interesting.

— WrestleVotes (@WrestleVotes) February 5, 2019
I'm not releasing the name, stop asking. Once the offer is accepted or declined, I'm sure your savior Meltz will have the details you all crave. https://t.co/970K1y4JoN

— WrestleVotes (@WrestleVotes) February 5, 2019
Al igual que Planeta Wrestling, WrestleVotes ha publicado historias verídicas en el pasado y fueron los primeros en informar sobre el nuevo título de la WWE de Daniel Bryan antes de que se emitiera en televisión.
I've seen two versions of the new Daniel Bryan WWE Title. One stands out more than the other. It's a wood designed front plate on a burlap strap, with green and blue earth stones as opposed to diamonds. Not sure if they are going to pick that one, but it sure is different.

— WrestleVotes (@WrestleVotes) January 30, 2019
The other isn't so drastic. Features an "eco" sourced strap, and "recycled" materials to make up the plates. Still shines. I'd go with the wood option, but we'll see.

— WrestleVotes (@WrestleVotes) January 30, 2019
Los rumores dentro de WWE no cesan…
Como ya os hemos contado, algunos nombres importantes de la WWE han sido noticias con respecto a sus contratos actuales con WWE. Dean Ambrose decidió no volver a firmar con WWE cuando su contrato finalice en abril. La semana pasada, AJ Styles dijo que las noticias sobre que había vuelto a renovar con WWE eran falsas.
¿Quién crees tú que es la gran estrella actual de WWE que ha recibido la oferta de AEW?