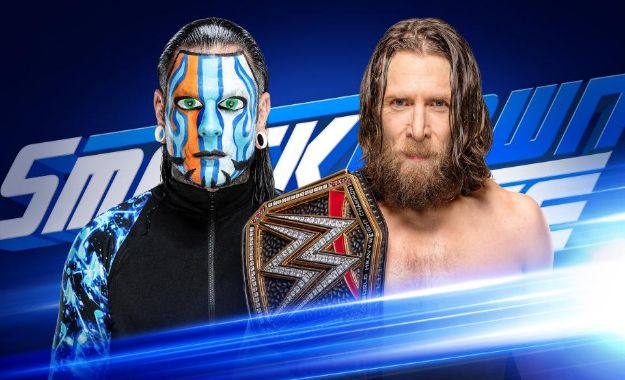 WWE Smackdown Live se presenta este martes 5 de febrero desde el Angel of the Winds Arena de Everett, Washington.
Previa de WWE Smackdown Live del 5 de febrero
Mustafa Ali y Randy Orton se enfrentan con Elimination Chamber Match a la vista
Mustafa Ali se ha convertido rápidamente en la nueva sensación de SmackDown LIVE, pero enfrentará, quizás, su desafío más difícil cuando se enfrente a Randy Orton esta noche en SmackDown LIVE.
Tanto Ali como Orton estarán en el combate Elimination Chamber por el Campeonato de WWE el 17 de febrero, donde todas las estrellas participantes intentarán hacerse con el título para llegar a Wrestlemania como campeón ¿Puede Ali obtener otra gran victoria o The Viper lo derribará antes del monumental enfrentamiento por el campeonato?
¿Pueden Nakamura y Rusev co-existir ante The Good Brothers?
Después de semanas de intensa rivalidad, Shinsuke Nakamura y Rusev se encontraron en la mismo bando la semana pasada después de que ambos no pudieran ganar en los combates por el Campeonato de los Estados Unidos contra R-Truth … y The Good Brothers hicieron burla de eso.
Nakamura y Rusev atacaron a R-Truth brutalmente después de sentirse frustrados después de que perdieran ante Truth con el título de los Estados Unidos en liza. Después del suceso, tanto The King of Storng Styles como The Bulgarian Brute fueron confrontados por Karl Anderson y Luke Gallows, quienes no estaban contentos con lo que le habían hecho a R-Truth y los desafiaron a un combate. Tanto Nakamura como Rusev estuvieron de acuerdo, pero luego Rusev le dijo a Nakamura en términos inequívocos que no pensara en traicionarlo.
¿Pueden Nakamura y Rusev coexistir el tiempo suficiente para superar a uno de los equipos más experimentados en todo SmackDown LIVE?
Jeff Hardy buscará llegar con una victoria a Elimination Chamber ante Daniel Bryan
«The New» Daniel Bryan defenderá su Campeonato de WWE dentro de la Elimination Chamber contra cinco de las mejores Superestrellas de SmackDown LIVE en el main event el 17 de febrero, pero uno de esos oponentes, Jeff Hardy, intentará obtener una victoria para llegar con más fuerzas al combate cuando se enfrente a Bryan esta noche en SmackDown LIVE.
Después de la caótica escena la semana pasada en SmackDown LIVE, en la que Bryan introdujo un nuevo Campeonato de WWE respetuoso con el medio ambiente y WWE COO Triple H anunció el combate de Elimintaion Chamber (pero no antes de que Bryan faltara el respeto a todos sus oponentes actuales en el combate), Hardy seguramente quiera silenciar a Bryan en este combate individual no titular en la marca azul. ¿Podrá The The Enismatic Enigma conseguir una victoria antes del combate dentro de la Elimination Chamber? Descúbrelo en WWE SmackDown Live