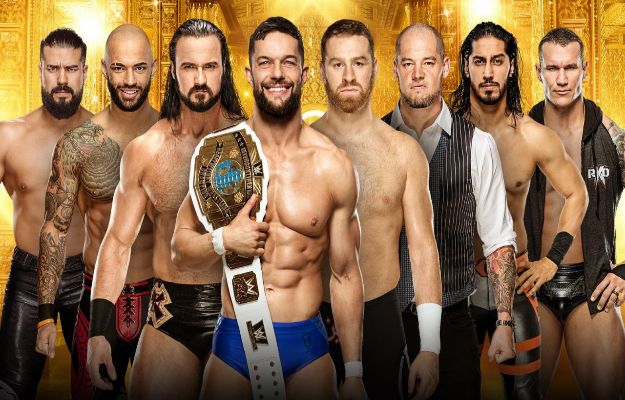 Sami Zayn reemplaza a Braun Strowman en Money in the Bank. Con su victoria ayer en WWE RAW, el luchador se ganó ocupar su lugar el próximo domingo.
Sami Zayn reemplaza a Braun Strowman en Money in the Bank
Ayer pudimos ver en el show de WWE RAW como Sami Zayn derrotaba a Braun Strowman en un combate Falls Count Anywhere para ganar su plaza en el combate de escaleras masculino, Money in the Bank.
Anteriormente en el programa, Shane McMahon había organizado un combate entre ambos luchadores y ante las quejas de Zayn, el mismo Shane estipuló que el combate tendría la opción de que si Zayn ganaba ocuparía el lugar de Braun Strowman en el combate del domingo en Money in the Bank.
El combate que fue el main event de RAW acabó con la victoria de Zayn después que Drew Mcintyre y Baron Corbin ayudaran al luchador canadiense haciendo que este combate fuera desparejo y un tres contra uno.
Ahora faltará por ver como reacciona Braun Strowman a esta derrota, ayer ya vimos sus primeras intenciones cuando lanzó a Sami contra la mesa de los comentaristas, y si hace una aparición en el combate del domingo para fastidiar el combate de Zayn.
Ahora mismo el combate masculino de escaleras de Money in the Bank queda con los siguientes participantes, Sami Zayn, Drew McIntyre, Baron Corbin y Ricochet por parte de la marca roja, y Finn Balor, Andrade, Ali y Randy Orton por parte de WWE SmackDown.
Tras lo visto ayer en RAW, tendremos que estar atentos este domingo para ver si esa triple alianza entre Zayn, McIntyre y Corbin se repite en el combate y luego deciden jugárselo todo entre ellos o si la avaricia de estos luchadores formará más caos en el combate de Money in the Bank.