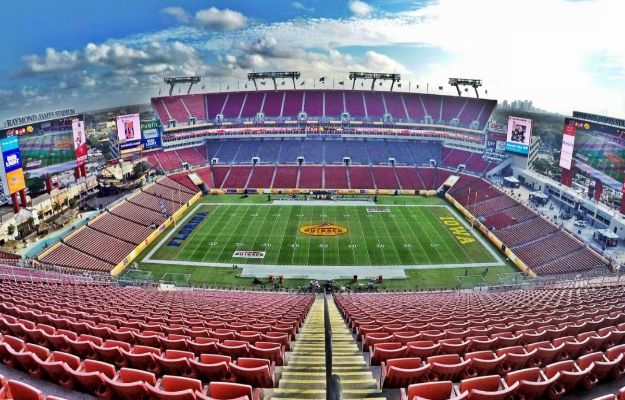 Confirmado: Wrestlemania 36 se celebrará en Tampa. WWE ha comunicado oficialmente que el evento se celebrará en la ciudad de Florida.
Confirmación oficial de Wrestlemania 36 en Tampa
WWE acaba de hacer un escueto comunicado donde ha anunciado que Wrestlemania 36 se llevará a cabo en la ciudad de Tampa, en Florida en el estadio Raymond James, aunque aún no se ha comunicado la fecha todo apunta a que será el próximo 5 de abril de 2020.
Aquí os dejamos el comuniado oficial de la empresa
Como informó por primera vez el Tampa Bay Times, WrestleMania 36 emanará del estadio Raymond James en Tampa Bay, Florida, en abril de 2020.
WWE anunciará oficialmente la sede del próximo año de The Showcase of the Immortals hoy a las 11 am, hora del este, en una conferencia de prensa repleta de estrellas, transmitida en vivo por los canales de la WWE en YouTube, Facebook y Twitter.
Declaraciones del alcalde de Tampa
«Tampa disfruta de un lugar especial en la historia del entretenimiento deportivo y ha producido muchas de sus figuras icónicas», dijo el alcalde de Tampa, Bob Buckhorn, en un comunicado emitido por la TBSC. «Esperamos que los fanáticos de la WWE de todo el mundo se reúnan en nuestra ciudad en 2020 para disfrutar de todo lo que tenemos para ofrecer».
Tres décadas y media después de la inauguración de WrestleMania, organizada en el Madison Square Garden en los albores de la evolución de la WWE (entonces conocida como World Wrestling Federation) en una marca global, el evento se ha convertido en un espectáculo de una semana de duración.
Los eventos complementarios incluirán WrestleMania Axxess (un festival interactivo para fanáticos similar al Super Bowl Experience de la NFL) en el Centro de Convenciones de Tampa, la ceremonia dell Salón de la Fama de la WWE, y una presentación de NXT TakeOver (la tercera marca insignia de la WWE).