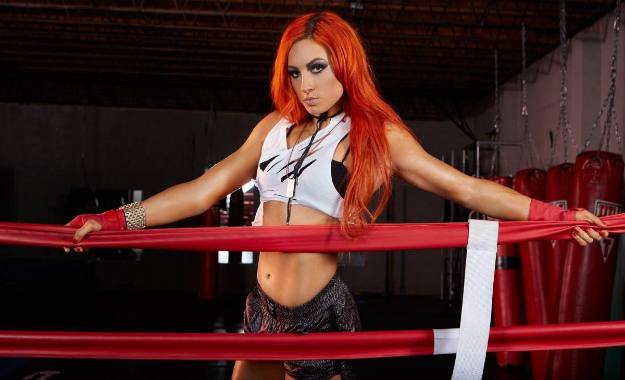 Planeta Wrestling, la web número uno sobre WWE en español, te cuenta que Becky Lynch vuelve a criticar a WWE dentro del genial papel de heel que está haciendo en los últimos meses. Os planteamos a continuación la última polémica.
Becky Lynch vuelve a criticar a WWE
Becky Lynch retwitteó a WWE y les dio un toque interesante, una vez más, por no ponerla al frente, a pesar de haber vendido a su WWE Royal Rumble Axxess para fans en 90 segundos. Lynch escribió a WWE: «Querida WWE, hagamos 2019 de manera diferente, ¿vale? Hice en 90 segundos lo que todo lo demás no pudieron hacer en dos semanas: vendí todas mis entradas». Uno de los fanáticos de Lynch se adelantó y creo un cartel nuevo solo para ella.
Come meet your favorite @WWE Superstars when #RoyalRumble #Axxess comes to Phoenix! Get your tickets today: https://t.co/QtBMgrKZ9n pic.twitter.com/L65ysHAosJ

— WWE (@WWE) December 23, 2018
#TheMan @BeckyLynchWWE is a DRAW pic.twitter.com/6SqN9CekvO

— Becky is the G.O.A.T. 🐐 (@Becky_blindmark) December 23, 2018
Dear WWE, let's do 2019 differently, shall we? I did in 90 seconds what all the rest couldn't do in two weeks – sold out my tickets. Put. The. Man. In. Front. https://t.co/GSG07mDF2S

— The Man (@BeckyLynchWWE) December 23, 2018
💰💰💰💰💰💰💰💰 pic.twitter.com/GCNEri7q9j

— STEVE HERE!! (@MFSteveHere) December 23, 2018
Se cancela el combate entre Asuka y Becky Lynch en Royal Rumble
WWE ha echo oficial que el combate por el Smackdown Women's Championship entre Becky Lynch contra la SmackDown Women's Champion Asuka, no se llevará a cabo en el pago por ver de WWE Royal Rumble 2019.
Anteriormente señalamos cómo se anunció Lynch vs. Asuka en el episodio del Evento Principal del show de Smackdown live de esta semana, que incluyó un tema de resumen presentado por Scott Stanford. Paige escribió desde su cuenta oficial de Twitter esta tarde y dijo que el combate no estará ocurriendo.
Paige escribió: "Asi que traté de hacer un último combate antes de que mi tiempo como #SDLive GM llegara a su fin … pero desafortunadamente, @BeckyLynchWWE contra @WWEAsuka por el Campeonato Femenino de Smackdown NO es oficial para #RoyalRumble. #Oops"
Aún no se sabe a quién se enfrentará Asuka en el pay-per-view de WWE Royal Rumble el 27 de enero desde Chase Field en Phoenix, pero os mantendremos informados desde Planeta Wrestling de todo lo que ocurra en relación a este PPV.