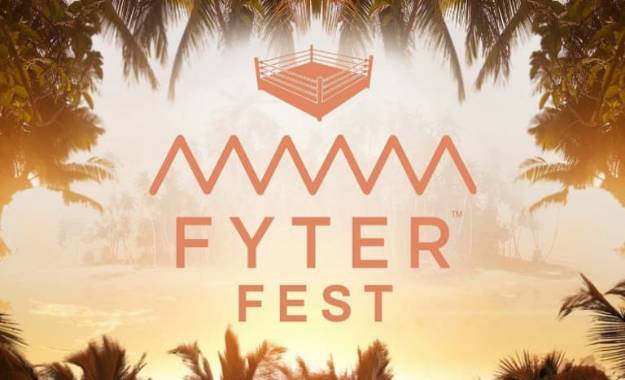 AEW Fyter Fest se emitirá gratis en Streaming. Así lo anunció Kenny Omega durante una entrevista y lo confirmó la empresa más tarde.
AEW Fyter Fest se emitirá gratis en Streaming
Kenny Omega estuvo recientemente en la Expo E3 2019 para promocionar AEW Fyter Fest. Él luchador dijo lo sigueinte:
Señoras y señores, niños y niñas, niños de todas las edades, sí … vamos a transmitir el Fyter Fest, será en vivo y será gratis.
Aquí os dejamos el vídeo:
AEW Fyter Fest promete ser diferente, ya que es un show conjunto entre AEW y el evento de juego de lucha Community Effort Orlando (CEO). CEO es considerado uno de los mayores eventos de la comunidad de juegos de lucha.
Esta es la cartelera confirmada hasta el momento para el evento del próximo 29 de junio
1) Jebailey vs. Michael Nakazawa
2) Cody vs. Darby Allin
3) The Elite (Kenny Omega, Matt Jackson & Nick Jackson) vs. Luchador Sorpresa & The Lucha Bros (Pentagón Jr. and Rey Fénix)
4) Jon Moxley vs Joey Janela
5) Adam Page vs Jimmy Havoc vs Jungle Boy vs MJF
¿Tendrá el mismo éxito que Double or Nothing?
El primer PPV de AEW, Double or Nothing fue un gran éxito. Los informes sugieren que la tasa de compra de PPV oscila entre 98.500 y 113.000 compras en todo el mundo. Los números sugieren algo cerca de 71,000 compras en los EE. UU., Con «casi una división exacta de 50/50 entre el pago por visión estándar de TV y el servicio de transmisión B / R Live».
AEW Double or Nothing también mostró el debut de Jon Moxley cuando cerró el programa atacando a Chris Jericho y Kenny Omega. Fue especialmente brutal con Kenny Omega al tirarlo de un juego de fichas de póquer.
Veremos que ocurre en este evento del próximo 29 de junio y donde Planeta Wrestling te informará de todo lo que ocurra en el mismo.