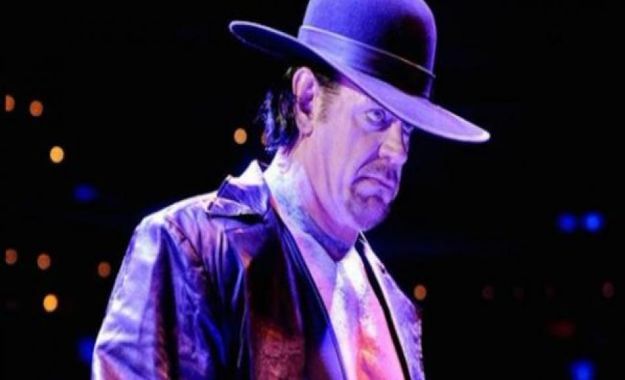 The Undertaker estará en WWE SummerSlam o eso al menos es lo que se supone después de que WWE ya le habría informado sobre su rival para ese evento.
The Undertaker ya tendría su historia y su rival para WWE Summerslam
Según WrestleVotes y Cageside Seats, The Undertaker estará en un combate en SummerSlam este año.
El rumor indica que una historia se le ha presentado a The Undertaker para su programa SummerSlam. Si bien no se mencionó ningún nombre, está claro que The Undertaker estará luchando en un combate en SummerSlam en este momento.
Además la confirmación de la presencia del Deadman para el especial del Madison Square Garden y la confirmación de su presencia en el especial que se llevará a cabo en Australia el próximo mes de octubre no hacen más que confirmar el buen estado de forma en que está el luchador.
Un cambio drástico desde Wrestlemania 33
The Undertaker parecía una sombra de sí mismo cuando luchó contra Roman Reigns en WrestleMania 33. Desde entonces, se sometió a una cirugía y está en su mejor forma desde hace mucho tiempo. No es de extrañar, entonces, que esté ansioso por un combate en SummerSlam. Su apariencia agregará mas importancia al evento.
Al mismo tiempo, no se sabe quién será su oponente. Tampoco se sabe con qué marca WWE luchará. Ha sido más utilizado en RAW en los últimos tiempos, aunque The Undertaker ha reclamado su lealtad a SmackDown Live en el pasado.
Cuarto combate de The Undertaker de este año
Si como todo parece The Undertaker está presente en SummerSlam, este se convertiría en el cuarto combate que haría el Deadman este año, después de aparecer en Wrestlemania 34 en un combate corto contra John Cena, en The Greatest Royal Rumble en un combate de ataúdes con Rusev, y el próximo 7 de julio en el combate de tríos del especial del Madison Square Garden.