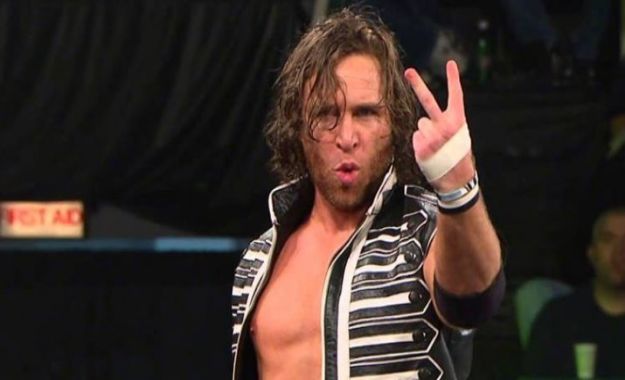 Los peores presagios se han cumplido para el luchador de Ring of Honor, Chris Sabin, que sufre una lesión de los ligamentos cruzados y estará de baja de 8 a 12 meses.
Chris Sabin de baja de 8 a 12 meses
Como se señaló anteriormente, el roster de Ring Of Honor's recibió un par de golpes en sus últimos shows el 13 y 14 de enero, ya que tanto Chris Sabin como Flip Gordon sufrieron lesiones de rodilla en Saturday Night At Center Stage y Honor Reigns Supreme respectivamente.
Si bien ayer recibimos una actualización sobre el estado de Flip, ya que se reveló que está lidiando con un desgarro completo de MCL, pero que debería poder regresar a tiempo para el evento de Supercard G1 en el Madison Square Garden en abril. Sin embargo, aún no habíamos escuchado nada sobre la lesión de Sabin, hasta hoy.
El ex miembro de Motor City Machine Guns habló en Twitter esta mañana, revelando que ha sufrido un desgarro de ACL:
Complete ACL tear. 8 – 12 months.

— Constellation Chris Sabin (@SuperChrisSabin) 23 de enero de 2019
Esta es la tercera vez en su carrera que Sabin ha necesitado una cirugía para reparar una ACL desgarrado, ya que anteriormente sufrió una lesión en 2011 y 2012 durante su permanencia en TNA / IMPACT Wrestling.
Actualización del estado de Flip Gordon
Ring Of Honor ha arrojado algo más de luz sobre el estado de Gordon, emitiendo lo siguiente:
"Un examen de resonancia magnética reveló que la estrella de Ring of Honor, Flip Gordon, sufrió un desgarro total de MCL en su rodilla derecha durante un combate en Honor Reigns Supreme en Concord, N.C., el 13 de enero.
La buena noticia es que el calendario para la recuperación de Gordon significa que debería poder competir en el histórico G1 Supercard de Ring of Honor y New Japan Pro-Wrestling en el Madison Square Garden que se agotó el 6 de abril.
La lesión ocurrió cuando Gordon hizo una dropkick corriendo en la esquina de su oponente, Tracy Williams. Gordon intentó continuar el combate, pero su rodilla se rindió y el árbitro pidió la campana ".