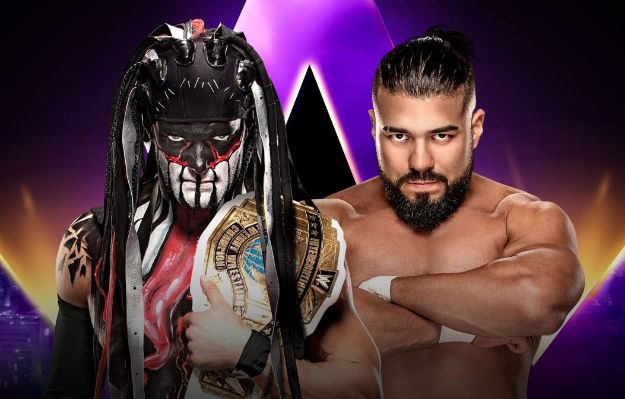 The Demon Finn Balor vs Andrade por el título Intercontinental en WWE Super ShowDown. Este combate acaba de ser anunciado por WWE en su página oficial.
The Demon Finn Balor vs Andrade por el título Intercontinental en WWE Super ShowDown
En WWE Super ShowDown, la reaparición de The Demon podría significar la perdición de la táctica de «tranquillo» de Andrade.
Los vestigios de su conflicto cada vez más intenso han allanado el camino para este emocionante y trepidante choque por el Campeonato Intercontinental. Esta rivalidad se prendió en llamas cuando las dos superestrellas se cruzaron en el Superstar Shake-up, con Andrade logrando una gran victoria sobre su rival en Raw y Finn Bálor derrotando al ex campeón de NXT en SmackDown LIVE. Tan solo cinco días antes de WWE Money in the Bank, Andrade cubrió a The Extraordinary Man por segunda vez durante un emocionante Fatal 4-Way Match que también incluía a Randy Orton y Ali.
¡Órale guey!! Step Up and Get Busy AMIGO! https://t.co/AZMZaTqv5j

— Finn Bálor forEVERYone (@FinnBalor) 26 de abril de 2019

Desde entonces, las dos superestrellas de SmackDown LIVE han estado en la cabeza del otro. Donde Andrade busca destronar al actual Campeón Intercontinental, Bálor está dispuesto a demostrar que su rival determinado está metiéndose con la persona equivocada. Si bien Andrade es conocido por llevar a sus oponentes hasta el limite, ¿cómo será su instinto asesino contra la fuerza demoníaca de la oscura entidad de Bálor?
Lo averiguaremos el próximo viernes 7 de junio en el especial de WWE Super ShowDown que se celebrará en Jeddah, Arabia Saudí.
Antes ambos luchadores se verán las caras esta noche cuando ambos formen parte del combate Money in the Bank masculino en el PPV del mismo nombre que se disputará hoy desde Hartford. Podrá seguir todo lo que acontezca en ambos eventos en Planeta Wrestling.