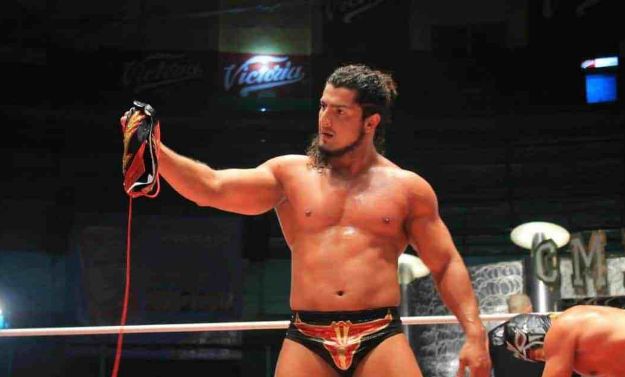 Ring of Honor ha anunciado que ha firmado a Rush en exclusiva, lo que ha obligado a MLW a cancelar su combate contra LA Park previsto para el 4 de abril.
Rush firma en exclusiva con Ring of Honor
Una gran noticia hoy para Ring Of Honor, que recientemente ha hecho un buen trabajo al renovar su grupo de talentos tras la pérdida de estrellas como Cody Rhodes, The Young Bucks y Hangman Page.
Anteriormente, se anunció que la promoción había firmado oficialmente a 'Hot Sauce', Tracy Williams y PJ Black, agregándolos a otras caras nuevas en el roster como Bandido, PCO, Brody King y Mark Haskins.
Esta tarde, Ring Of Honor ha emitido lo siguiente a través de Twitter para revelar que Rush ha firmado un contrato exclusivo:
BREAKING: International star Rush (@rushtoroblanco) has signed an exclusive contract with #RingOfHonor!

Who would YOU like to see Rush compete against in the #ROH ring?? pic.twitter.com/wUtva4KQ6t

— ROH Wrestling (@ringofhonor) 15 de enero de 2019
El luchador de 30 años y 11 años en el CMLL es un padre fundador de Los Ingobernables, que más tarde tuvo la popular filial de New Japan Pro Wrestling, Los Ingobernables de Japon. El ex CMLL World Light Heavyweight, World Tag Team y World Trios Champion hizo su debut para Ring Of Honor en diciembre durante el fin de semana de Final Battle Fallout y también compitió el año pasado para Major League Wrestling en un par de ocasiones.
PWInsider ha informado desde entonces que ha confirmado la exclusividad del acuerdo, sin embargo, Rush todavía podrá trabajar para CMLL.
MLW cambia el combate de Rush vs LA Park
El 4 de abril, durante la semana de WrestleMania en la ciudad de Nueva York, MLW estará entre las muchas promociones en la ciudad mientras se dirigen al Melrose Ballroom en Queens. Anteriormente, el evento principal había sido anunciado como LA Park vs. Rush, pero MLW ahora ha emitido lo siguiente en su nuevo evento principal. Según MLW, Rush tuvo que ser retirado del evento por «insistencia de un tercero», que obviamente se refiere a Ring Of Honor
Los bookers de MLW se movieron rápidamente para remodelar la cartelera del 4 de abril con un gran combate para un escenario global. Esa pelea será una revancha de un encuentro votado por los fanáticos como el combate del año para la promoción: Pentagon vs. Jr. LA Park.