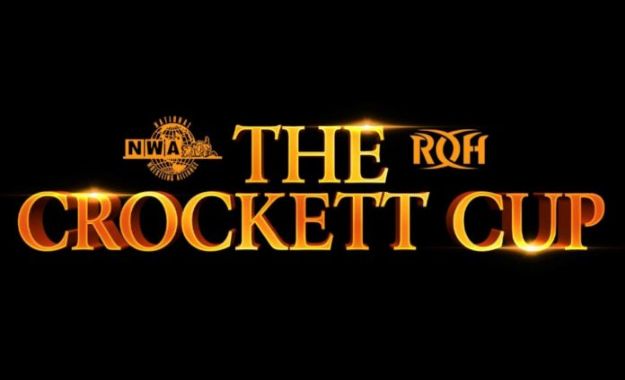 Resultados de NWA Crockett Cup del 27 de abril. El show de NWA contó con varias sorpresas en el evento y cambios de título.
Resultados de NWA Crockett Cup del 27 de abril
Ayer se celebró el regreso de la Crockett Cup a NWA. Un torneo de parejas donde además el ganador se iba a proclamar campeón por parejas de la empresa más veterana de Estados Unidos, NWA.
Además de este torneo, íbamos a tener tres combates titulares más, con Nick Aldis defendiendo el título contra Marty Scrull, además el título femenino que estaba vacante debido a que Jazz tuvo que renunciar a él debido a una enfermedad, y que ayer lucharían por el mismo, Allysin Kay y Santana Garrett.
Además tuvimos el combate por el título nacional de NWA donde el actual campeón Willie Mack se enfrentó a Colt Cabana.
Antes de que comenzara el torneo hubo una battle royal para encontrar al octavo equipo que iba a disputar el torneo de parejas. Los otros siete equipos provenían de la propia NWA más equipos de Ring of Honor, y la colaboración de un equipo de CMLL y otro de NJPW, que como ya sabemos son socios habituales de la empresa Ring of Honor.
Aquí os dejamos con los resultados de anoche:
Tag Team Battle Royal: Royce Isaacs & Tom Latimer derrotaron a The Boys (Brandon & Brent), The Dawsons (Dave Dawson & Zane Dawson), Jay Bradley & Jocephus y Rhett Titus
Crockett Cup 2019 First Round Match: Bandido & Flip Gordon vencieron a Guerrero Maya Jr. & Stuka Jr.
Crockett Cup 2019 First Round Match: Royce Isaacs & Tom Latimer ganaron a The War Kings (Crimson & Jax Dane)
Crockett Cup 2019 First Round Match: The Briscoes (Jay Briscoe & Mark Briscoe) derrotaron a The Rock 'n' Roll Express (Ricky Morton & Robert Gibson)
Crockett Cup 2019 First Round Match: Villain Enterprises (Brody King & PCO) vencieron a Satoshi Kojima & Yuji Nagata
NWA World Women's Title Match (vacante): Allysin Kay ganó a Santana Garrett – para proclamarse nueva campeona
Crockett Cup 2019 Semi Final Match: Royce Isaacs & Tom Latimer derrotaron a Bandido & Flip Gordon
Crockett Cup 2019 Semi Final Match: Villain Enterprises (Brody King & PCO) vencieron a The Briscoes (Jay Briscoe & Mark Briscoe) por DQ
NWA National Title Match: Colt Cabana ganó a Willie Mack (c) – para proclamarse nuevo campeón
NWA World Tag Team Title Crockett Cup 2019 Final Match (vacante): Villain Enterprises (Brody King & PCO) derrotaron a Royce Isaacs & Tom Latimer – para coronarse nuevos campeones
NWA World Heavyweight Title Match: Nick Aldis (c) retuvo ante Marty Scurll