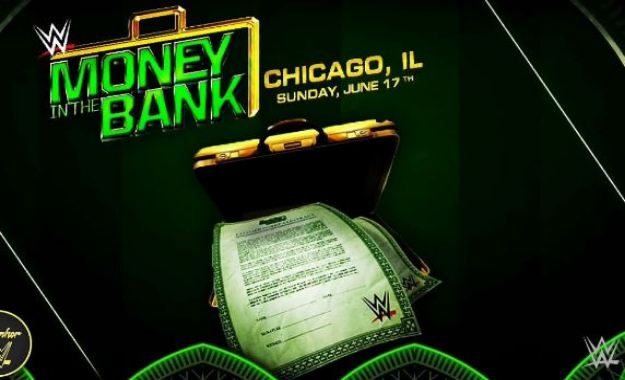 A pocas horas del comienzo del PPV Money in The Bank 2018 el WWE Universe hace sus pronósticos para ver quienes serán los ganadores de los diferentes combates del PPV.
Carmella y Baron Corbin ganaron las ediciones de 2017 del PPV Money in The Bank. Aunque con una trayectoria muy distinta ambos luchadores darán el relevo a otras dos estrellas que poseerán el maletín una vez que se apaguen las luces este domingo 17 de Junio en Chicago.
Favoritas para el Money in The Bank femenino
Particpantes: Ember Moon vs. Charlotte Flair vs. Alexa Bliss vs. Becky Lynch vs. Natalya vs. Lana vs. Naomi vs. Sasha Banks.
Natalya se mantiene como la principal favorita para salir con el triunfo en el MITB. Si el vencedor es de RAW, ganará una oportunidad por el título contra Ronda Rousey que, a primera vista, hace que Natalya (la buena amiga de Rousey) parezca una posibilidad remota. Pero los giros o cambios inesperados son muy comunes en la WWE y Rousey, una recién llegada a la lucha libre se siente claramente cómoda trabajando con Natalya. El enfrentamiento tiene lógica en muchos sentidos según opinan los expertos en SportsBettingDime.com.
Favoritos para el Money in The Bank masculino
Participantes: Braun Strowman vs. Finn Bálor vs. The Miz vs. Rusev vs. Bobby Roode vs. Kevin Owens vs. Samoa Joe vs. uno de los miembros de The New Day.
Por el lado de los hombres, Braun Strowman, Samoa Joe, y The Miz son los grandes favoritos. Le podríamos dar una ligera ventaja a los mejores de SmackDown, Samoa Joe y The Miz. Una victoria de Strowman proporcionaría una buena oportunidad para finalmente despojar al campeón semi retirado del título de RAW Brock Lesnar. De ganarlo alguien de SmackDown el mayor problema sería para el campeón de SmackDown AJ Styles, después de que él y Nakamura terminen agotados en el MITB.
Pase lo que pase seguro que estaremos ante un gran evento que levantará el ánimo de los fans de la WWE de cara a este verano.