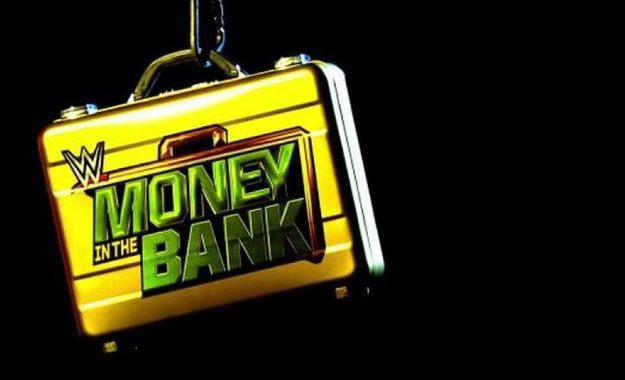 Esta mañana os hemos anunciado que se rumorea que hayan tres combates Money in the Bank dentro del PPV con el mismo nombre. Que se celebrará el próximo 17 de junio, ahora el rumor se extiende hablando de que el tercer maletín sería por el título de parejas.
Un tercer Money in the Bank de parejas
Una serie de anuncios locales en Chicago sugieren que el pago por evento de Money in the Bank (MITB) de este año podría tener tres combates de escalera del mismo nombre por primera vez en su historia.
Dave Meltzer del Wrestling Observer Newsletter habló sobre estos anuncios y declaró que esperaba que el tercero fuera un combate de escalera de tag teams.
El show del año pasado contó con el primer combate de escalera de Women's Money in the Bank, ganado por Carmella gracias a una gran asistencia de James Ellsworth.
Parece que el pago por evento de este año también podría ser histórico con la presentación del primer combate de escaleras Money in the Bank de parejas.
Historia de Money in the Bank
El combate que lleva el mismo nombre hizo su primera aparición en WrestleMania 21. Estos combates crecieron en popularidad y se convirtieron en una parte integral de Wrestlemania hasta que WWE decidió darle su propio pago por visión.
El espectáculo inaugural de Money in the Bank tuvo lugar en 2010 en el Sprint Center en Kansas City, Missouri.
Los ganadores de todos los combates Money in the Bank de la historia hasta el momento han sido:
2005: Edge (Wrestlemania 21)
2006: Rob Van Dam (Wrestlemania 22)
2007: Mr. Kennedy (Wrestlemania 23)
2008: CM Punk (Wrestlemania 24)
2009: CM Punk (Wrestlemania 25)
2010: Jack Swagger (Wrestlemania 26), Kane (MITB), The Miz (MITB)
2011: Daniel Bryan (MITB), Alberto del Rio (MITB)
2012: Dolph Ziggler (MITB), John Cena (MITB)
2013: Damien Sandow (MITB), Randy Orton (MITB)
2014: Seth Rollins (MITB)
2015: Sheamus (MITB)
2016: Dean Ambrose (MITB)
2017: Baron Corbin (MITB) & Carmella (MITB)