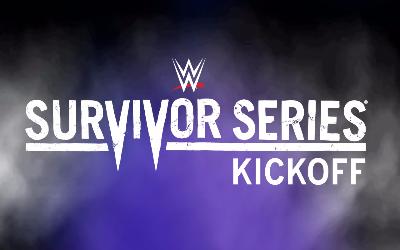 WWE acaba de anunciar nuevos combates para el kick-off de Survivor Series
WWE acaba de anunciar nuevos combates para el kick off de Survivor Series, que se celebra esta noche. Podréis seguir la narración en nuestra página web o en nuestro canal oficial de YouTube. Los combates que se han anunciado son los siguiente:
Matt Hardy vs. Elias
Kevin Owens & Sami Zayn vs. Breezango 
BREAKING: @MATTHARDYBRAND will battle @IAmEliasWWE, PLUS @FightOwensFight & @SamiZayn take on #Breezango TONIGHT on #SurvivorSeries Kickoff! pic.twitter.com/5cisf51rxH

— WWE (@WWE) November 19, 2017
ÚLTIMA HORA: Matt Hardy se enfrentará a Elias, y además, Kevin Owens y Sami Zayn se enfrentarán a Breezango esta noche en el kickoff de Survivor Series
Matt Hardy sigue trabajando rellenando grandes shows, pues como vimos en SummerSlam, estuvo en el kickoff junto su hermano, Jeff Hardy y Jason Jordan contra The Miztourage en el kickoff del evento. Matt Hardy ahora mismo no tiene un rumbo fijo, pues su hermano está lesionado. Esperemos que regrese pronto para que por fin ambos tomen rumbo en la empresa.
Kevin Owens y Sami Zayn hacen su debut como equipo en un PPV de WWE, a pesar de que la semana pasada hubieran peleado como equipo contra The New Day. En ese combate, el elenco de Monday Night RAW invadió las instalaciones del show azul, y acabaron apaleando a cada componente del roster azul, sin embargo, Owens y Zayn lograron escapar a tiempo.
Cartelera de Survivor Series
Os dejamos la cartelera de Survivor Series:
Campeón vs Campeón: WWE Universal Champion – Brock Lesnar (RAW) vs. WWE Champion – AJ Styles (SmackDown)
Campeona vs Campeona: Alexa Bliss (RAW) vs. Charlotte Flair (SmackDown)
Campeón Intercontinental vs Campeón de los Estados Unidos: The Miz (IC, RAW) vs Baron Corbin (US, SmackDown)
Campeones en Pareja de RAW vs Campeones en Pareja de SDLive: Cesaro y Sheamus (RAW) vs The Usos (SmackDown)
Team RAW vs Team SD femenino: Alicia Fox (Capitana), Nia Jax, Sasha Banks, Asuka y Bayley contra Becky Lynch (Capitana), Carmella, Tamina, Naomi y otra luchadora (SmackDown).
Team RAW vs Team SD masculino: Team RAW – Kurt Angle (Capitán), Braun Strowman, Samoa Joe, Finn Balor y Triple H contra Team Smackdown – Shane McMahon (Capitán), Shinsuke Nakmaura, Randy Orton, Bobby Roode y John Cena.
Campeonato Crucero: Enzo Amore (c) vs. Kalisto (Kick Off)
Click aquí para ver los horarios del show.