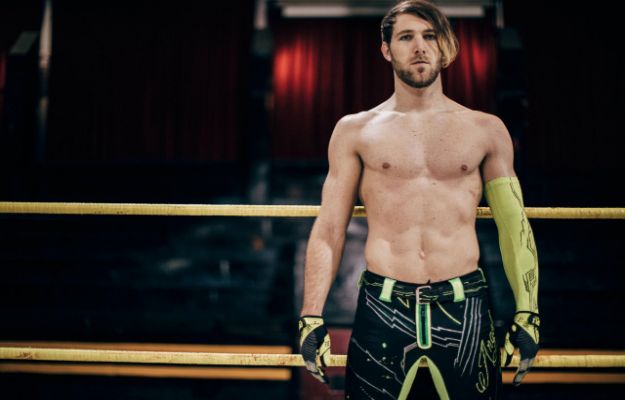 Angelico a AEW
El luchador sudafricano Angelico ha firmado un contrato con All Elite Wrestling. El ex luchador de Triple A y Lucha Undeground formará parte del roster de AEW. A pesar de que la compañía todavía no ha firmado de forma oficial se ha confirmado de forma extra oficial que el contrato ya ha sido firmado y que en los próximos días la compañía revelará que Angelico luchará con ellos.
El luchador de 32 años fue en su momento considerado uno de los mejores aéreos del mundo. Su paso por Triple A no dejó a nadie indiferente. En la empresa mexicana hizo equipo con Jack Evans, formando el equipo «Los Güeros del cielo».
Angelico muy activo en Twitter sobre el tema
Angelico estuvo muy activo en las redes sociales en las últimas horas. Primero subió una foto en la que se preguntaba si es tiempo de un cambio.
Is it time for a change? pic.twitter.com/Sp7MiCpzCQ

— Angelico (@AngelicoAAA) May 7, 2019
Más tarde subió un Tweet en el que mañana puede tomar una decisión que va a cambiar su vida.
Tomorrow. A decision that will change my life and career. pic.twitter.com/JbgQkazrVs

— Angelico (@AngelicoAAA) May 8, 2019
Este último tweet puede hacer referencia a que mañana mismo va a firmar el contrato con AEW o a que mañana la empresa puede hacer oficial este anuncio.
¿Que ha conseguido Angélico hasta el momento?
Hasta el momento estos son los títulos y reconocimientos más grandes que ha logrado el luchador sudafricano:
AAA World Tag Team Championship (3 veces)
IWR South American Light Heavyweight Championship
Triangular de Tercias (2012)
Lucha Underground Trios Championship (2 veces)
Torneo Lucha Underground Trios Championship (2015)
Yamaha Cup (2010) – con El Hijo del Fantasma
Yamaha Cup (2012) – con Último Dragón
Young Dragons Cup (2010)
WWP World Cruiserweight Championship
Desde Planeta Wrestling, la web número uno de WWE en Español le deseamos a Angelico toda la suerte del mundo en All Elite Wrestling. Esperamos de corazón que esta nueva etapa sea increíble para el luchador y que todos podamos disfrutar de sus vuelos.